Now here's an item from 'ye olde curiosity shoppe'.  The drop dead handsome bloke on the right is, er, well, me, actually and the photo was taken circa 1960.  The plonker on the left is 'SoD' and his picture was taken circa 1989.  A few years ago, thanks to my old friend, clever Richard, ex-Airborne himself and a regular commenter on this blog, he was able to merge the two photos, a copy of which hangs on the wall up here in my eyrie.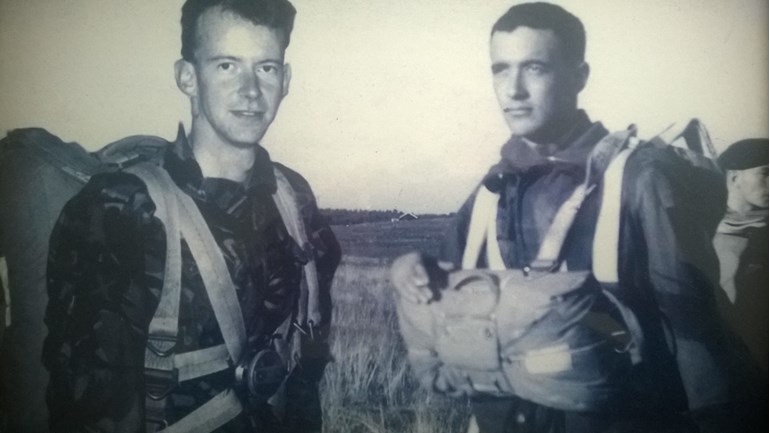 Anyway, the point of showing it to you all is that Lawrence, accompanied by his best mate, Simon (a second-hand car dealer so I hope Lawrence double checks his 'chute!), are both undertaking tandem free-fall jumps for charity.  You can read all about it here:
If you are able, please donate what you can spare to their chosen charity Parity for Disabled which is a small, local charity based near Camberley.
Finally, one last favour I beg of you all - for God's sake don't tip his mother off that he's doing a jump, she'll give me - and him - HELL!