I woke up feeling a bit grumpy this morning because I was expecting sunshine and all I have is cloud, but then I heard on the radio that Diane Abbott, a big, fat, black clown from Hackney has put up for the Labour leadership contest.  Talk about laugh, I nearly nicked myself shaving!  This is the prize humbug who is MP for Hackney, an exceedingly run-down suburb of London, and who purports to be a true comrade of her impoverished constituents.  In return, the ungrateful beasts ran a campaign about her expenses, according to Malcolm Coles' blog:
By common consent the schools in Hackney are rubbish but, of course, under the benign leadership of 'Tony' Blair ("Education! Education! Education!") they have no choice, and are told to just shut up and be grateful!  Except, that is, their local MP who sends her son to a £10k a year private school after previously criticising Blair and 'Harry Harperson' for doing the same thing!  According to Wiki:
Fellow Hackney Labour MP Brian Sedgemore condemned Abbott for the "hurt and harm she had caused to local people in Hackney" who didn't have the means to make a similar choice, suggesting that Abbott would "never be taken seriously again".
This ghastly woman combines humbuggery of the highest order with stupidity of the lowest - again, from Wiki:
In 1996 Abbott was accused of racism when she suggested that "blonde, blue-eyed Finnish girls" in her local hospital in West London were unsuitable as nurses because they "may never have met a black person before". Ms Abbott's comments were supported by Bernie Grant , a fellow black MP whose constituency, Tottenham , borders hers."She is quite right," he said. "Bringing someone here from Finland who has never seen a black person before and expecting them to have some empathy with black people is nonsense". Conservative MP Ian Bruce stated that he had "never heard such racist rubbish from a Member of Parliament in recent years". Abbott was also accused of ignorance by the Anti-Racist Alliance. Marc Wadsworth, executive member of the Anti-Racist Alliance, who is himself half-Finnish, pointed out that at that time the Miss Finland, Lola Odusoga , was black, of Nigerian and Finnish descent. "She's a black Finn like me," he said. One of the Finnish nurses at Abbots local hospital was believed to be black. Abbott apologized for her remarks and said her main priority was to ensure that her constituents received medical treatment from the very best people "irrespective of race".
If I add that this pompous and ridiculous woman leaped to the defence of homeopathy when it was criticised by the House Science and Technology report it will tell you that she is also a banana short of a bunch! 
All this, of course, makes her an emminent choice for leader of the 'People's Party'.  Hitherto, I have supported the candidacy of Mr. 'Ed' Balls on the grounds that he will ensure that Labour never wins another election and also for the constant opportunity of cheap jokes at the expense of his name.  (We can only afford cheap jokes, here at D&N, so wattya expect, when you pay nuttin'?!)However, Ms. Abbott's late entry changes everything.  She will provide even more laughs and were she to win there is a real chance that 'Mr. Gumbey' Balls might implode!
Photo courtesy of Guido
Additonal:  News just in - remember, you read it here first!  Two new candidates have entered the race for Labour's leadership in a bid to out do the 'Ed 'n' Dave Bean' brothers.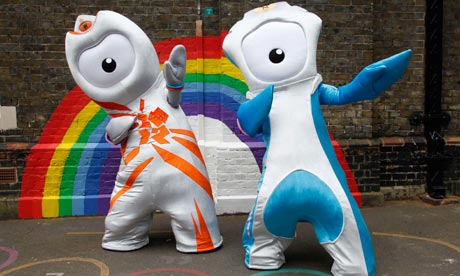 Photograph: Suzanne Plunkett/Reuters