And your Amalfi Drive.  Seen 'em, driven 'em, not a patch on our very own amazing, fantastic, stunning - er, B3157!  Alright, I admit that 'B3157' doesn't have quite the ring of La Grande Corniche but even so, in gentle English terms it has its views:
Chesil Beach looking east towards Portland Bill showing the strange, naturally-made Fleet Lagoon.  According to Wiki, the Fleet was used during WWII to test the bouncing bombs deployed on the dam-busting raids.  The shingle beach is about 18 miles long and is known today as 'the Jurassic Coast' although to date I have failed to spot any dinasours!
That's what it looked like yesterday from the, er, B3157.  Bloody lovely, and please, all you working stiffs, stuck in your offices, or in a jam on the M25, I was thinking of you, really I was, in fact, I nearly fell out of my deck-chair laughing!
This is the view looking at the western end of the beach at West Bay near Bridport.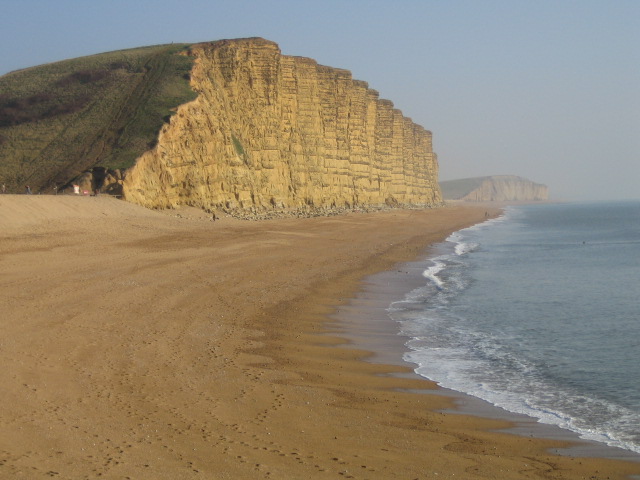 Yesterday was heaven, sunshine, slight breeze and best of all - all the little kiddie-winkies were in school leaving the place free for old grumps like me!