To cheer you up on this ennui-laden interlude between bouts of 'havin' fun' (dread words!), I provide you with this magnificent portrait of Millicent, Duchess of Sutherland(*) by Singer Sargent.  It is in reality roughly 5' by 8'.  What a magnificent, gorgeous woman!  And what a terrific painting!  And how lucky was the Duke of Sutherland?!
(*) My regular commenter, 'W', saved my blushes by pointing out that I had confused the Duchess of Sutherland with the Duchess of Argyle which just goes to show where my memory lies because, of course, the latter was a very naughty lady, indeed.  My apologies to the late Duchess of Sutherland! 
And, because you have all been very good this year, I now give you an extra treat with one of Paul Klee's 'magic squares':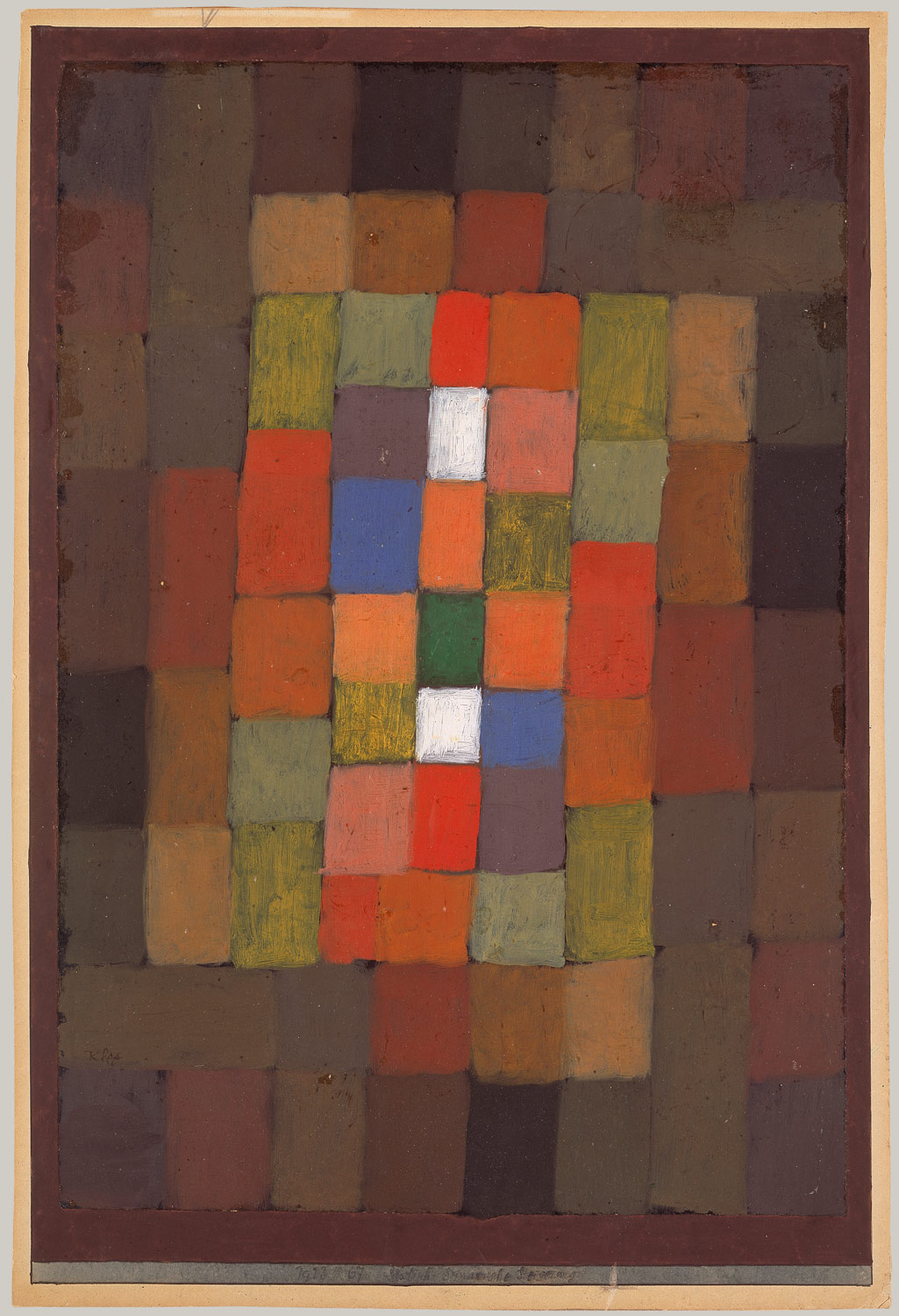 Various people at various times have offered various interpretations to explain these 'magic square' paintings.  Like an enormous number of his works they are, I think, primarily experiments in colour combinations.  As I have mentioned before, Klee spent most of his artistic life analysing all the various components which go toward a painting - line, colour, shape, form and so on.  He constantly tried this, that or the other in order to hone his judgment on how to deploy them.  Looking at this picture some people have used the analogy of peering inside a semi-opened flower with a glimpse of the colour to come when the petals burst forth; whilst other go further and see, via the vivid, energetic colours surrounded by the gloomy darkness, the first bubblings of life in the universe.  I don't know and I don't care because all I want to do is just look at it for a very long time.