My question is taken from an excellent essay by a gentleman called Tony Hall, English by birth but Australian by residence, on a site which calls itself 'Escape Into Life'.  He poses that interesting question and then seeks to answer it in clear English rather than than the gobbledegook normally spouted by 'art experts'!  Before you read further, take a look at the pictures: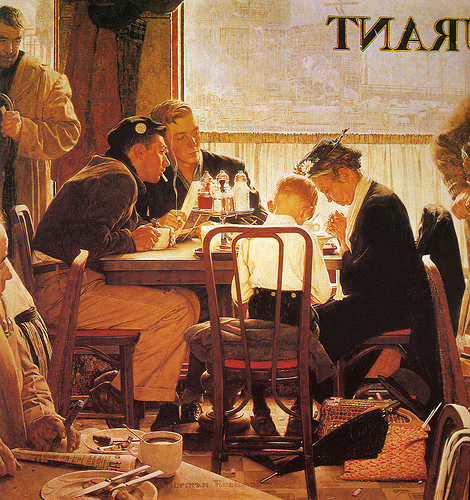 Saying Grace by Norman Rockwell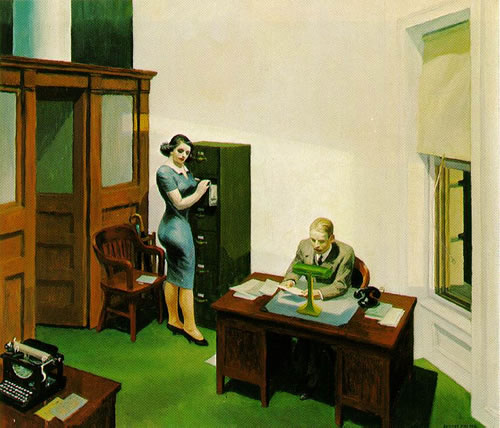 Office by Night (1946) by Edward Hopper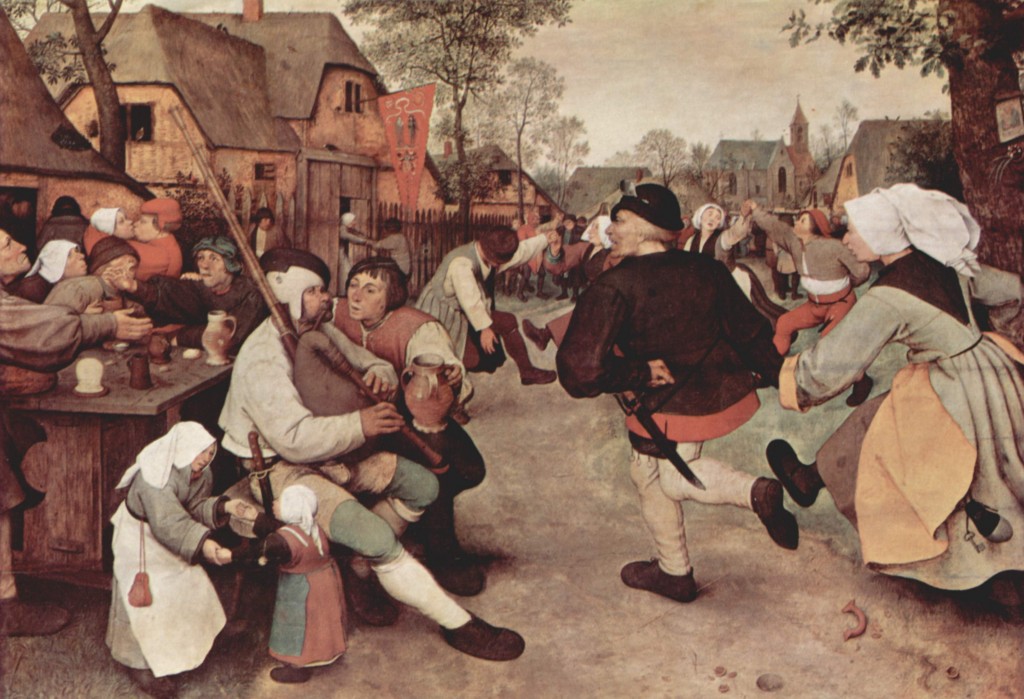 Peasant Dance by Pieter Bruegel
Before you choose read Mr. Hall's essay.  Of these three particular examples I have no difficulty in choosing the Rockwell because I have a poster version of it on my sitting-room wall.  I wish it was the original because last week it sold at auction for $43 million!  Mind you, a Hopper, and not a partiularly interesting one in my view, also sold for $40 million! 
In general, I would have considerable difficulty choosing between Rockwell and Hopper.  They both appeal to different parts of my personality.  For sheer technical brilliance Rockwell wins hands down but for the element of mystery it's Hopper all the way.  Here are two for you to contrast and compare: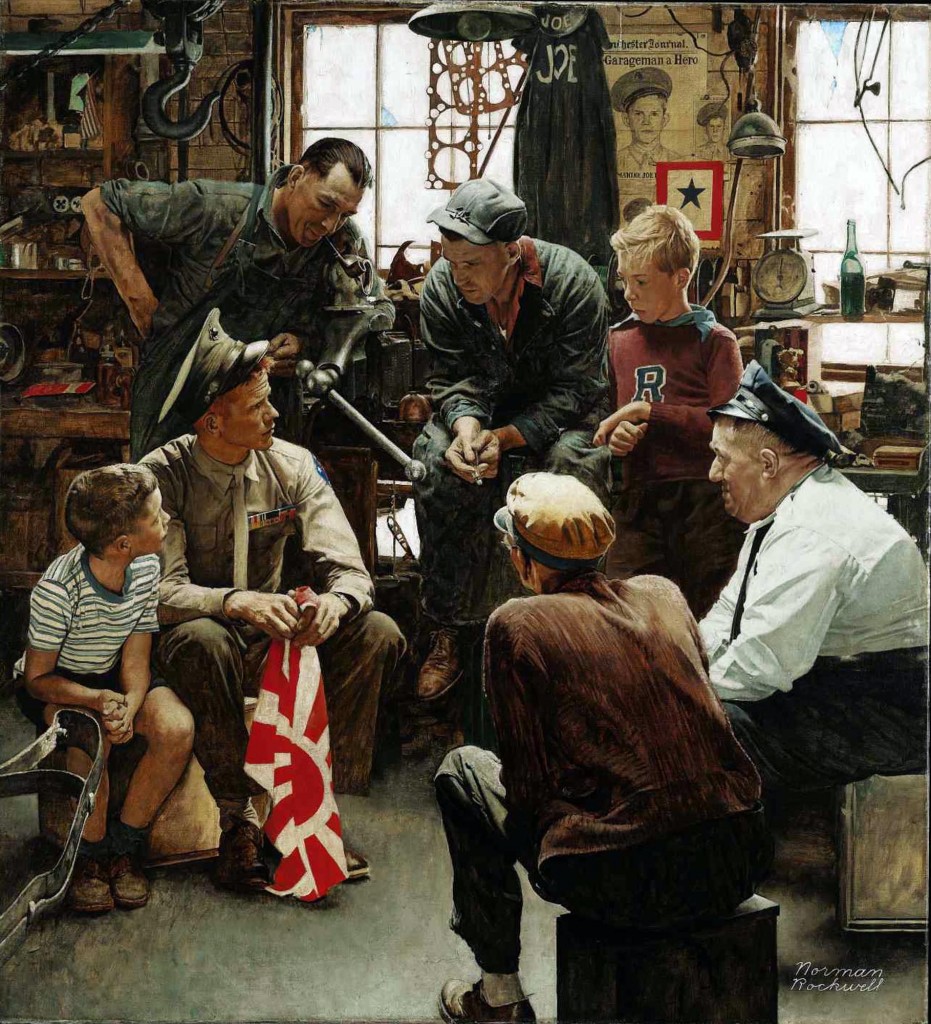 The Homecoming Marine by Norman Rockwell
Nighthawks by Edward Hopper