In the previous post I announced my intention to run in next year's presidential election in the USA.  I did so for a variety of reasons not the least of which is that the salary and perks are considerable and (just about) outweigh the eye-stabbingly tedious business of constantly meeting various crooks and gangsters  distinguished Heads of State and pretending to be interested in their lying lies.
Another reason, which I mentioned previously, was the fact that there are now huge queues forming on both sides of the political divide for aspirants to the White House.  I gather that the TV companies are complaining that they can only allow the top 250 contestants, or thereabouts, vying for the Republican nomination to take part in the usual TV debates which will now last ten days non-stop and be chaired by 27 different anchormen! 
Well, it's obvious that most of these clowns are hopeless and thus I feel my chances are a lot stronger than they might appear at first glance.  For example, who in America in their right mind would vote for this man?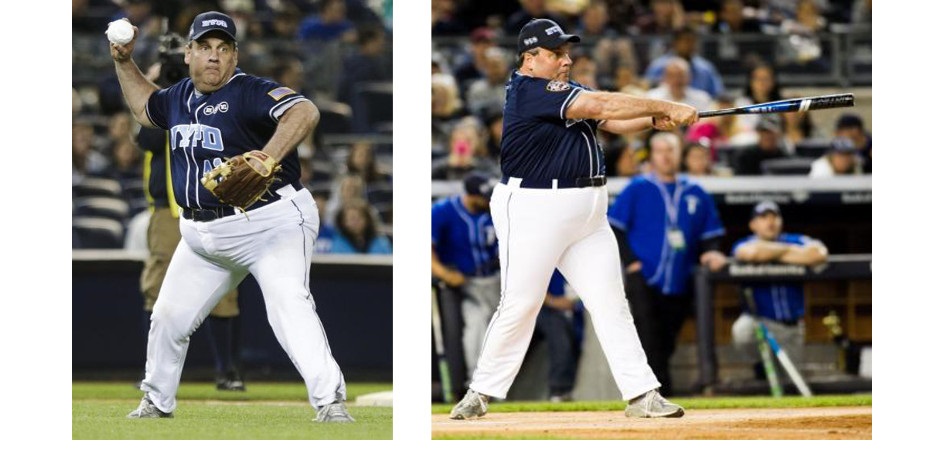 He is, believe it or not, Mr. Chris Christie, the current Governor of  'Noo Joisey'.  Lest anyone accuse me of being 'fattist' let me assure you that I really don't care if he eats three cooked breakfasts before, er, breakfast but no sensible politician in their right mind would allow themselves to be photographed wearing that skin-tight athletic suit which shows the gross truth that Mr. Christie is anything but athletic.  True, he might get the 'Walmart vote' but everyone else with more than the requisite three brain cells wouldn't want him in the White House.  Apart from anything, the tax-payers of America would know instantly that it would cost a fortune just to feed him for five years!
Anyway, I understand that in order to run for the Presidency one requires buckets of dosh the collection of which is organised, so I gather, by something called a PAC.  I have just sacked (see comments to previous post) the erstwhile Chairman of my PAC, 'JK', for gross insubordination so there's a job going for someone.  You need to be able to finagle money out of people on the basis of utterly false promises so if you have ever worked for FIFA the job is yours!
Anyway, I can't write any more now because I am preparing my victory speech  . . .