Just to warn you that normal service - who giggled? - may be slightly interrupted over this weekend because my IT Manager (aka: SoD) is descending and is threatening to sort out our entire computer system here at Chateaux Duff.  It is possible that I might be forced onto MS10 which will probably mean several weeks of night school to get the hang of it.  Sometimes I can't help thinking that stasis is much to be preferred to progress!
Anyway, to cheer you all up on this wet and windy Friday I am going to offer you another selection from Paul Klee, my favourite artist.  Don't bother trying to understand them or analyse them, just enjoy the colouring and the concepts and let your imagination do the rest.  Actually, if you look at them long enough you begin to see a sort of inner reality:
OH MY GAAAAAAARD!      Clicking through a Klee site, I've just stumbled on a reproduction of the tiny Penguin book cover that first introduced me to Paul Klee's work!  I still have it and I can remember exactly where I bought it - W. H. Smith in Guildford High Street, circa 1958 and it cost 2/6!  I had never heard of Paul Klee but the cover picture just took my eye and when I looked inside - I bought the book instantly: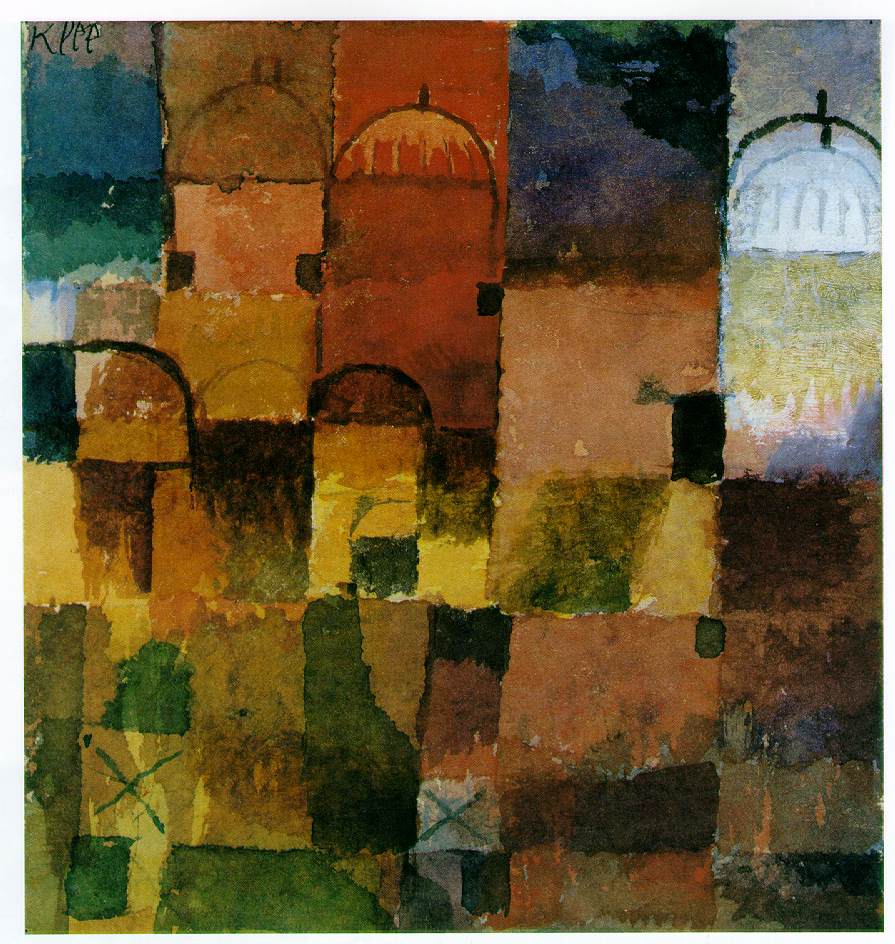 Not boring you, am I?  I could go on - and on - but that's enough for today.