Judges and judgments seem to be in the headlines today but at least 'over here' it is actual judges getting it in the neck from the 'dandruff-ridden hacks of Fleet Street' for their decision on promulgating Article 50 with the EU.  Personally, I have absolutely no idea whether they are right or wrong, not least because there is a 50:50 chance that next month another set of 'Cocklecarrots' will over-rule the originals.  The law, especially English constitutional law, makes quantum physics fairly easy to understand.  Not the least of the difficulties lies in the fact that we don't actually have a written constitution, just a series of political stitch-ups that suited the parties concerned at the time.  Some commentators are 'shocked, I tell you, shocked' that the tabloids have displayed such bad manners by calling the particular 'Cocklecarrots' concerned "Enemies of the People". I would remind them that insulting lawyers is, along with football, the national sport and long may it thrive!
However, as usual, they do things differently 'over there' where they are cursed by a written constitution that keeps many a lawyer in business for life!  So today we have news that 'Ol' Big Ears', having been mostly a miserable failure at improving the lot of his people for eight years, has taken the chance to give them one last kicking before he goes.  He has continued the inexplicable tradition of Presidents offering free pardons to sundry convicted criminals.  However, not satisfied with letting off a handful of criminals he has gone for the American record: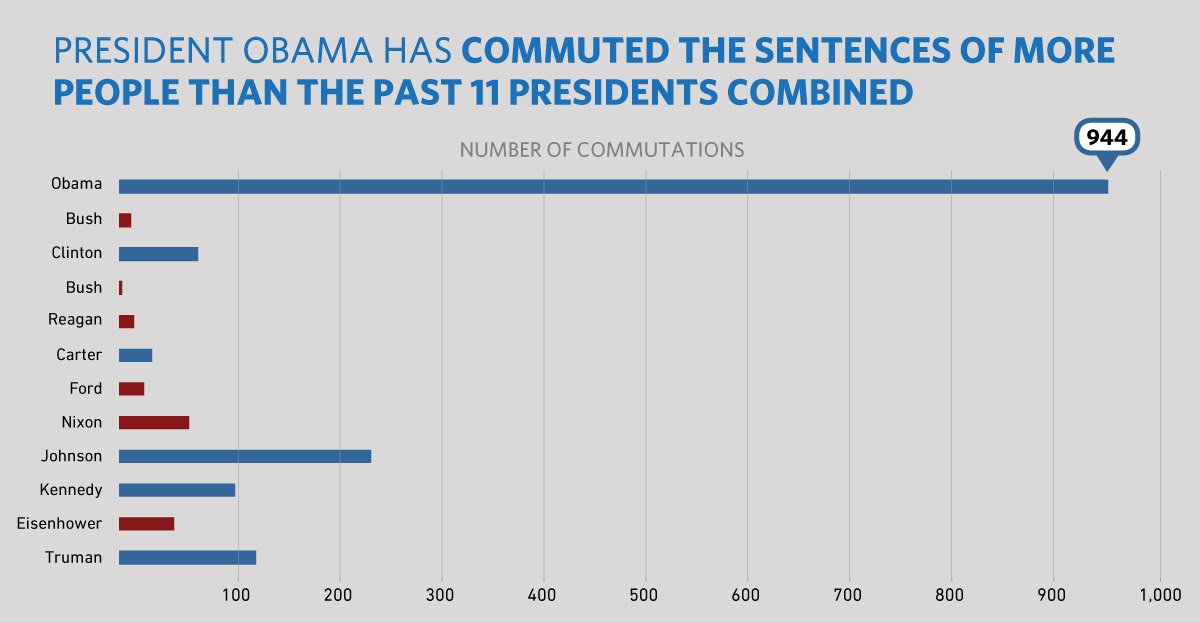 Of course, as Zero Hedge points out, Obama has frequently railed against the sentences for what he calls "non-violent, low-level crimes".  However, Zero Hedge provides a brief sample of some of the individuals concerned and most law-abiding people would suggest that rather than setting them free they should just throw the keys away!  One may imagine the reaction in various police stations the length and breath of America but- hey! - when did 'Ol' Big Ears' give so much as a flying fig for policemen?