Autistic blx:   I awoke this morning to the sound of some woman bleating on about her son being 'autistic' and how not enough is being done by the government (ie: you and me!) to help parents of autistic children.  Try substituting discipline for indulgence, I muttered, before I switched her off.  It's amazing, isn't it, that these days 1 in 10 children (or something like that) are 'autistic' and yet back in my childhood no-one was.  Another cure for 'autism' might be to hang one in three psycho-babblers!
Roll on Wednesday:   It is the proud boast of many Americans that they always do things bigger and better 'over there'.  Fair enough, I suppose, but their ghastly, bloated, embarrassing, never-ending, Presidential elections are the equivalent of the biggest airbag in history.  The situation is not helped by this one being fought by the two worst candidates - ever!  I yearn for Wednesday but I have a sinking feeling that whichever one of them wins, the shrieking, honking flabber-mouthing will go on and on and on!
King Lear as you have never seen her before!   Look, I don't want to upset Dan Hodges - he's a bit of a hard man! - but the notion of his dear, old Mum, Glenda Jackson, playing King Lear is a joke.
Lear is the epitome of 'Alpha Masculine Man' (ie: arrogant and stupid) surrounded by his masculine mates.  I know that some women can be exceedingly masculine and assertive but they never manage it in quite the way a man does, and the reason is simple, it's because they're women!  And vive la difference, I say!
I'm beginning to worry seriously about Anna Raccoon:  This highly intelligent and fascinating woman has been 'off-air' for getting close to three weeks.  She has made no secret that she is suffering treatment for cancer and I tremble - although I doubt she is! - at the thought of what she might be going through.  Her blog is amongst my very top favourites and I wish her a speedy recovery.
Cartoon of the Year:  I tried to copy and paste this when it first appeared in The Telegraph a few days back but it wouldn't work - and my IT Manager, aka: SoD, was too busy 'Boring for Britain' on something or other.  But today, I came across it on Samizdata, a site I hold dear from earliest days in Blogdom.  For the benefit of my foreign readers, it is spoof version of a 400 year old illustration of the Guy Fawkes conspirators.  Brilliant!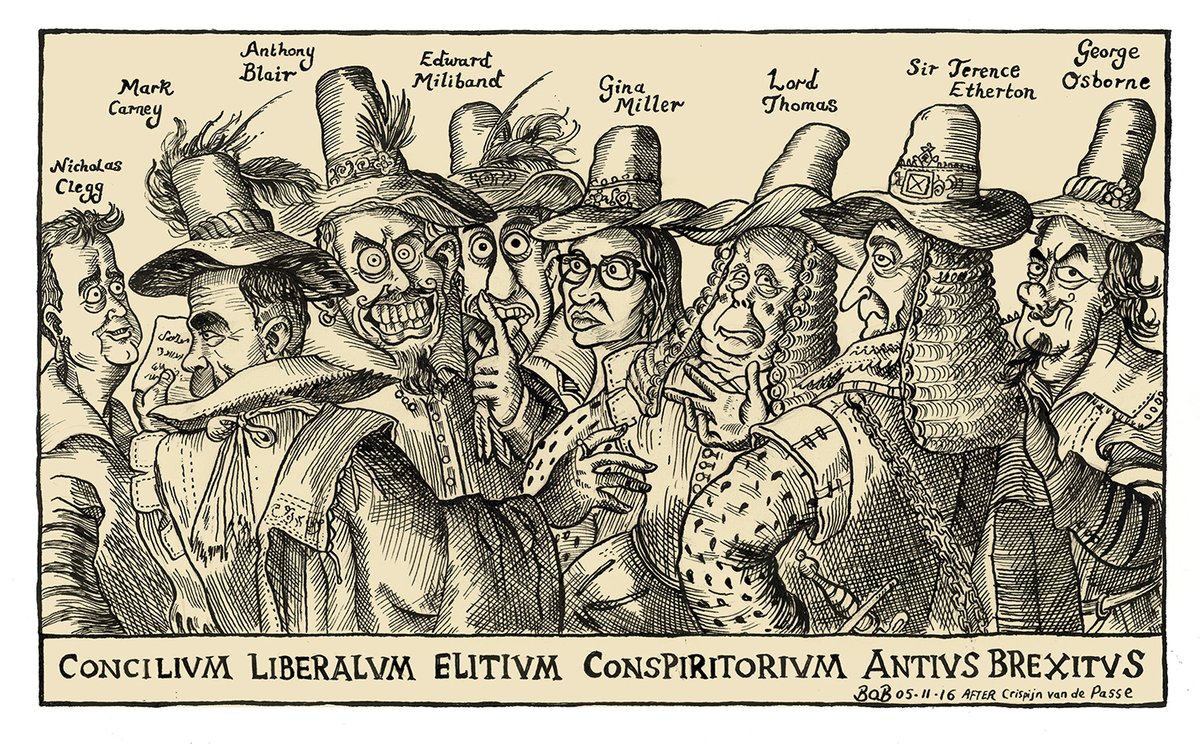 Did the Earth Move for You?  That is the title of a post from Mark Steyn bringing us up to date with the pending law suit between him and Michael Mann, or "the warm-monger", as Steyn describes him.  The answer is that the earth, or that bit of it which goes under the title of 'the DC justice system', has not moved a millimetre!  Will I live long enough to see Michael Mann vs. Mark Steyn in court, I ask myself?  However, according to Steyn there is some excellent entertainment to look forward to in December when Anthony Watts (of 'Watts Up With That' fame), plus his side-kick, Willis Eschenbach, have been invited to a Grand Gathering of the American Geophysical Union to present a paper that asserts that water vapour is a much bigger factor in global warming than CO2.  Let's hope they can dodge the incoming bread rolls!
Ecosexuality? Eh? What?   If you had asked me for a definition of 'ecosexuality' I would have guessed that it was 'posh talk' for having a shag outdoors which I'm sure we have all enjoyed way, way back in the day.  I would have been wrong in this 'mad, mad, mad, mad world' because according to a report by Eric Worrall at WUWT there are, apparently, some dedicated loonies Greenies who believe that to prove your, er, Green credentials it is necessary not just to hug a tree but actually to shag it:
On one end, it encompasses people who try to use sustainable sex products, or who enjoy skinny dipping and naked hiking. On the other are "people who roll around in the dirt having an orgasm covered in potting soil," she said. "There are people who fuck trees, or masturbate under a waterfall."
Yeeeeeeeeeees, quite!
No more rumbles today