Right, stop all that progress - NOW!   Yesterday 'SoD' descended to, er, sort out my computer - yeeeees, quite!  The end result is that everything's the same and everything's different and it's driving me nuts!  Why can't they - yes, it's always "they" - just leave things alone because it takes me years to get the hang of it all every time they change something. Needless to say, I blame 'SoD' and he blames Microsoft!
And stop all that Oscar crap as well!   And yes, you're right, I am 'Mr. Grumpy' this morning.  I gather that most of the 'luvvies' who are up for a prize this evening are planning to provide us all (or 'you all' because I will not be watching!) with endless anti-Trump speeches.  How can I put this?  In a very deep and meaningful way, do I give a flying crap what Ms. Meryl Streep thinks (I use the word with my fingers crossed) about President Trump?  I just hope that the brain-dead of America switch off in their zillions!
Trump gets his retaliation in first:   He's not totally bonkers, that Trump fella', despite what all those snooty White House scribblers would have us believe.  He has returned his invitation to their annual dinner in which he would have been savaged.  I never thought much of all that 'palsy-walsy' stuff between Presidents and scribblers, it gave the latter a totally false sense of their own importance.  Dandruff-ridden, smelly socks, waste-tip scavengers is what they are, or at least, it's what they should be!
Booker is on good form today:   First of all he - or at least his best friend, grumpy Richard North - insist that Hitler never had any intention of invading Britain in 1940, so that settles our mini-debate from the other day because no-one in their right mind would pick an argument with Richard North!  Also, Booker provides a brief history of the sleazy efforts of m' Lords and m' Ladies to avoid making members of the House of Lords own up to being in receipt of EU dosh when they stand up to debate matters European.  Well worth a read. 
Keynes and Europe:   In pursuit of an argument I was having on another blog - well, I can be a bit contrary from time to time! - I was pointed to an article by Robert Skidelsky which contained this little gem:
In 1940, immediately after the fall of France to the Germans, the economist John Maynard Keynes wrote to a correspondent: "Speaking for myself I now feel completely confident for the first time that we will win the war."
I couldn't have put it better myself, well, I mean, I was only one year old at the time!
Ding, dong, the witch is, er, still alive, actually:   According to those very naughty boys and girls at Breitbart, opposition to President Trump is so pathetic and useless that the Dems have sunk even lower than Hollywood 'luvvies' at the Oscars in order to find an effective means of opposing him.  They have turned to a witches' coven which will summon up a spell to bind the president: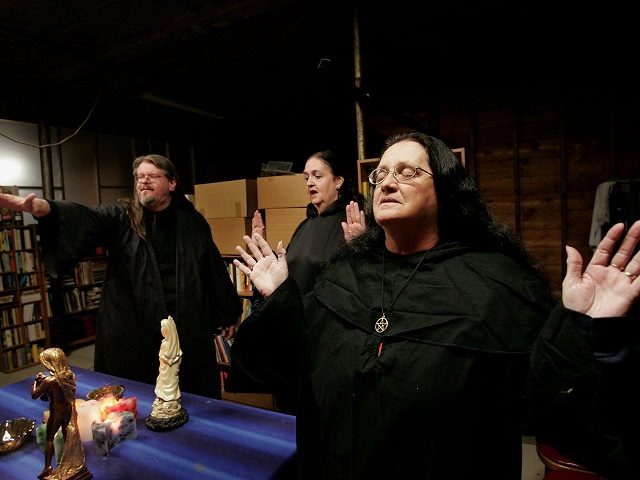 No more rumbles today