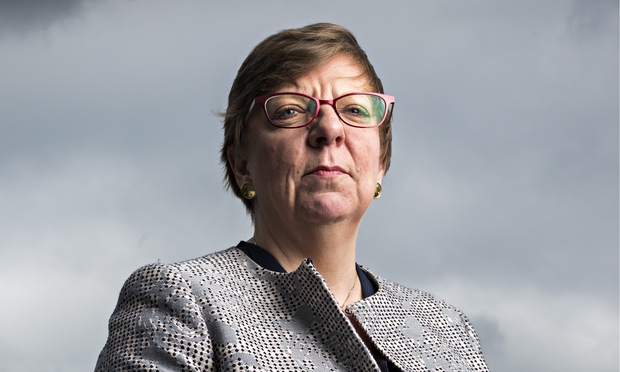 I give you Ms. Alison Saunders, apparently she is our Director of Public Prosecutions in which case I urge you all to try even harder to avoid the Courts.  Of course, 'as any fule do no', you don't actually have to commit a crime to be hauled up before some pompous 'Cocklecarrot', particularly if you are a man.  The word of some spiteful, hair-brained, mentally impaired 'girlie' who claims you raped her will be all it takes to get you 'banged up' under the ruthless and stupid regime of this ruthless and stupid woman!  As young Mr. Liam Allan, 22, has just found out the hard way.
He has spent the past two years facing a trial for rape on the word of his ex-girlfriend.  The Crown Prosecution (non)Service (CPS) was eager to drive home this unsubstantiated charge because their 'Kommisar', the ultra politically correct, Ms. Saunders, insisted that not nearly enough rape cases were being pursued through the courts.  Alas for Mr. Allan, when this obtuse policy was combined with an investigating police officer who would have considerable difficulty finding the end of his nose, then the world fell in on him.  After two years of dread, his day in court arrived but, thanks to a change of prosecuting lawyer and an insistent defence counsel, 'P.C. Plod' and/or his superiors, were induced to produce a record they had held for two years of thousands of calls, tweets and e-mails which confirmed the girl concerned was a raving loony!
Meanwhile, one can suppose that Ms. Alison Saunders continues to steam-roller on in her stupid, ultra-feminist way, uncaring and unmoved by the fate of an innocent young man.