There are some images, even in an era of multitudinous images, that stick with you for ever.  Of course, not constantly, life is too busy for that, but every so often it re-appears and you find yourself mentally nodding and remembering.  No doubt everyone has different images buried in their sub-consciousness but for me, this photo is ineradicable.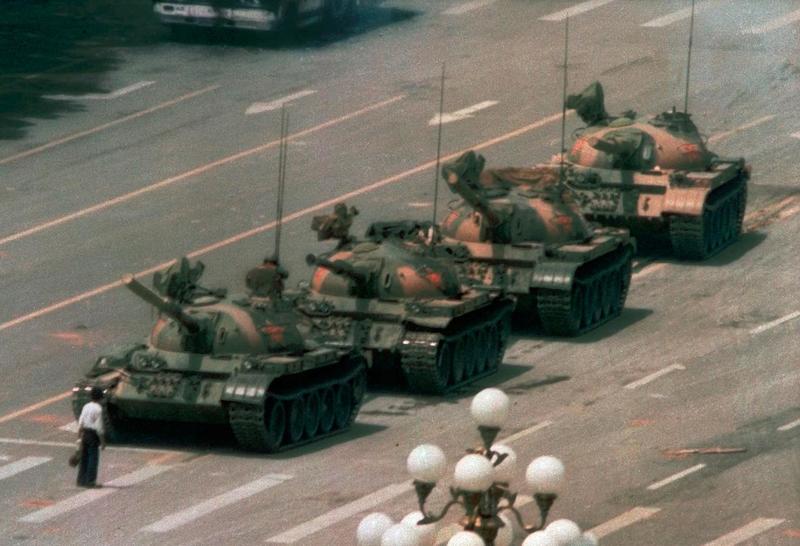 We all know where it was taken and t0day is the 30th anniversary of the event.  But the big question is who was he?  What happened to him?  How did he summon up the courage?  Also, I wonder about the tank commander who appeared to act with considerable restraint which probably did nothing for his future army career!
Let the icon stand forever as a constant reminder of individual human courage in the face of a monstrous government.