Thanks, 'Jezza', for being so honest:   Yes, you did read that right but please note that I do not suggest he was totally honest which would be a ludicrous suggestion as he faces a general election. Even so, he and his 'polit-bureau' have laid their aims and purposes face up on the table for all to read. In the unlikely event of his and his 'Marxist-Labour' party actually winning, no-one will be able to claim that 'they didn't know'!  Now, precisely what 'Boing-Boing' Boris will actually do when he is in office is much more of an enigma wrapped in a puzzle, etc, etc!
Time to say good bye, your Honour!   The remarkable High Court Justice, Ruth Bader Ginsburg, 86, has been carted off to hospital yet again.  She is, of course, battier than a really, really batty thing but, dammit, you have to admire her guts.  Apparently she is determined to serve on into her 90s not least, I suspect, because she wishes to deny Trump his pick for the Supreme Court.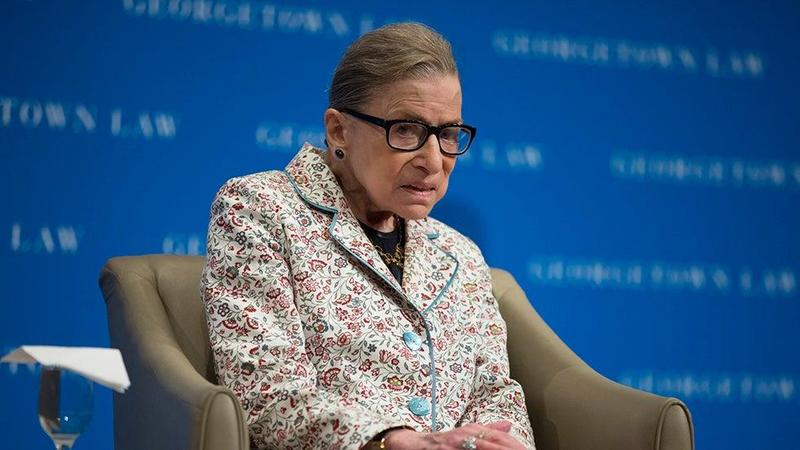 Wouldn't want to come up in front of her for some misdemeanour! 
"Great balls of fire!"   Er, well, 'great balls of steel', actually!  That is what Mr. Elon Musk arranged to have thrown at the windows of his new armoured van at its mega-launch a couple of days ago in order to prove how resistant is was to any sort of attack: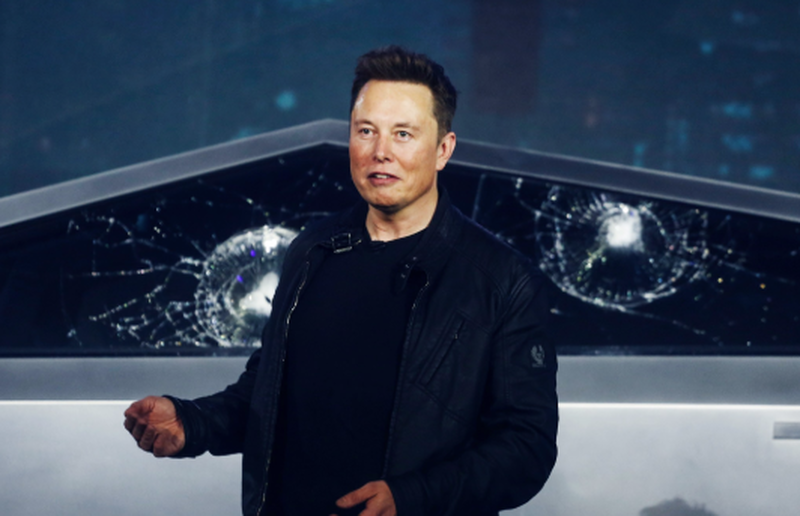 'Shurely shome mishtake here!"
What can one say except 'ohdearwhatapitynevermind!'  Never mind, Musk baby, at least you set Xmas off with a laugh!
Let's hear it for Ms. Joy Morrissey!   She is the lady contesting the Beaconsfield seat for the Tory party against that 'dirty rat', Dominic Grieve, who, in his impeccably snooty way pulled every trick in the book to ruin Brexit.  I hope he loses his deposit!
A little taste of Hopper:   I just came across his name and instantly, no hesitation, I went to look for some examples of his superb artistry.  He is, without doubt one of my favourite artists.
Lighthouse at Two Lights by Edward Hopper
Hotel Lobby by Edward Hopper
Automat by Edward Hopper
It's not just the paintings but the untold stories behind them which Hopper leaves to the viewer to invent.
An historical view of Britain and Europe!   I draw your attention to a thoughtful article at the CAPX site by the distinguished historian, Niall Ferguson, on the hoary, old subject of Britain and the EU.  The good news is that he thinks the EU is going 'tits up' irrespective of anything Britain does.  Bring it on!
You may need to fasten your seatbelts 'over there':   I offer this entirely unwanted, and indeed, un-needed, advice to my 'Yankee-doodle' friends 'over there' who appear to be headed for exceedingly tempestuous times.  This extract from a piece over at the American Thinker sums it up fairly well:
I'm sure I am also not alone in thinking that Attorney General Barr, with his recent speeches, is using his bully pulpit to lay the groundwork for shaping public understanding and support for drastic action that should result from those reports and that he is employing high-octane, carefully crafted rhetoric to prepare public opinion for the explosive, controversial revelations — i.e., possible judicial proceedings against high-ranking members of the Deep State in the CIA, the FBI, and the Obama administration, including such persons as Brennan, Clapper, Comey, and Rice.  [My emphasis]
What was that remark concerning "interesting times"?
No more rumbles