I have long held a doubtful view of Norway, in fact, a 62-year long view!  It stems from my one and only visit, courtesy of 'Her Maj' when, as a very young recruit I was despatched there to 'play soldiers'.  Alarum bells rang when the QM issued me with not one but TWO pairs of 'long johns'!  Dammit, I had just suffered weeks of hardship to earn the right to wear and swagger with my red beret and camouflage smock like a proper paratrooper and now they wanted me to wear 'Grandpa underpants'!  Needless to say, when I arrived not one but both pairs went on like a shot and didn't come off until I reached home again - and yes, the smell was not pleasant!  
Now I learn, courtesy of Zero Hedge, that in Norway they are serving worm burgers and cricket burgers!  Need I say more?  Check the link and read all about it - but try not to throw up, the missus will not be amused!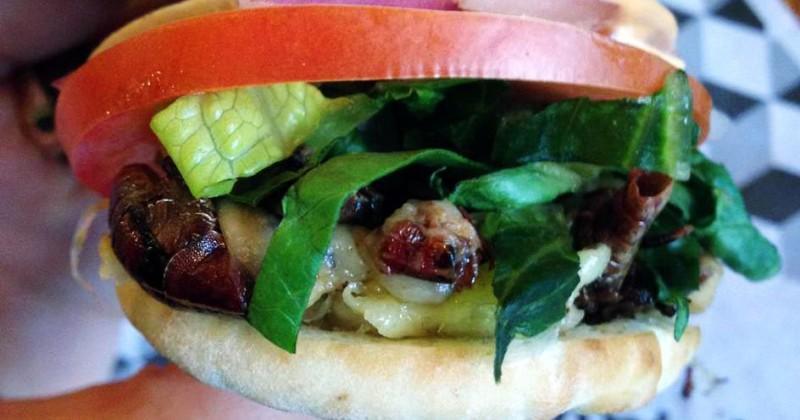 Fancy a bite?  Thought not!
Additional:  A very naughty cat hogs the limelight and halts the orchestra!